Augsburg Air Service
CAMO+ for Phenom 100/300 and DA40/42
After a successful audit the Federal Office of Civil Aviation has granted Augsburg Air Service the license to supervise the following additional aircraft types as CAMO+ organization, beginning July 21, 2017:
• Embraer Phenom 100
• Embraer Phenom 300
• Diamond DA40
• Diamond DA42
This includes the airworthiness reviews (AR).

Augsburg Air Service is now CAMO+ for Embraer's Phenom 100/300 and the Diamond DA40/42
In August 2016 new EU regulations for non-commercial complex aircraft (NCC) became effective. It pertains to maintaining and verifying the continous airworthiness of components and aircraft. Since the regulation is very complex and the ensuing paperwork is quite substantial, many customers will not have the time to comply with the detailed legal requirements without professional help (NCO aircraft). Operators of NCC aircraft have no choice but to assign this responsibility to an authorized CAMO organization.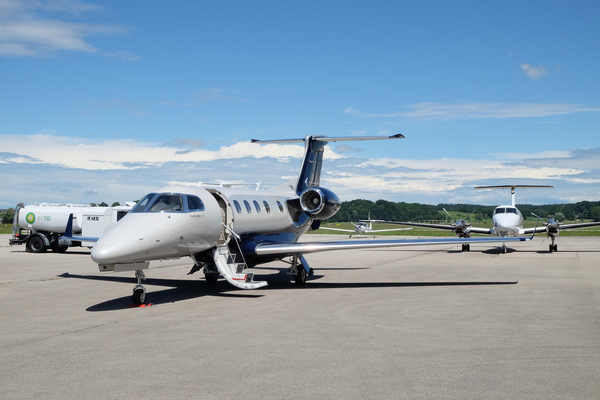 Embraer's Phenom 100/300
As experienced CAMO+ organization Augsburg Air Service will develop an approved maintenance program if needed and will also take care of the complete and correct documentation. This includes the implementation of Service Bulletins and Airworthiness Directives as well as flight hours and cycles. In addition the upcoming maintenance checks have to be monitored and scheduled and finally the airworthiness must be verified and certified.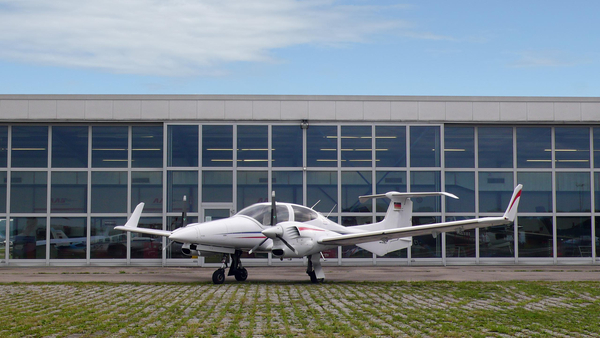 The Diamond DA42
Augsburg Air Service provides maintenance and repair for several aircraft types and brands such as Beechcraft (Bonanza, Baron, King Air series, Premier- and Beechjet), Hawker 400XP and Nextant 400XT, Cessna (pistons, Mustang 510, Citation Jet 1+2 and 560 XLS), Tecnam and Cirrus (incl. CAPS parachute overhaul). The latest addition – MRO and CAMO services for Embraer Phenom 100 / 300 and Diamond DA40 / 42 aircraft – is a result of the company's continuous extension of services for small and business aircraft.
Our CAMO contacts are found here