Jet bestseller Phenom 300
New aircraft delivered to German client
Again, Atlas Air Service delivered a new Embraer Phenom 300 to a German customer. The business jet was handed over in the US-American plant of Embraer Executive Jets in Melbourne (Florida).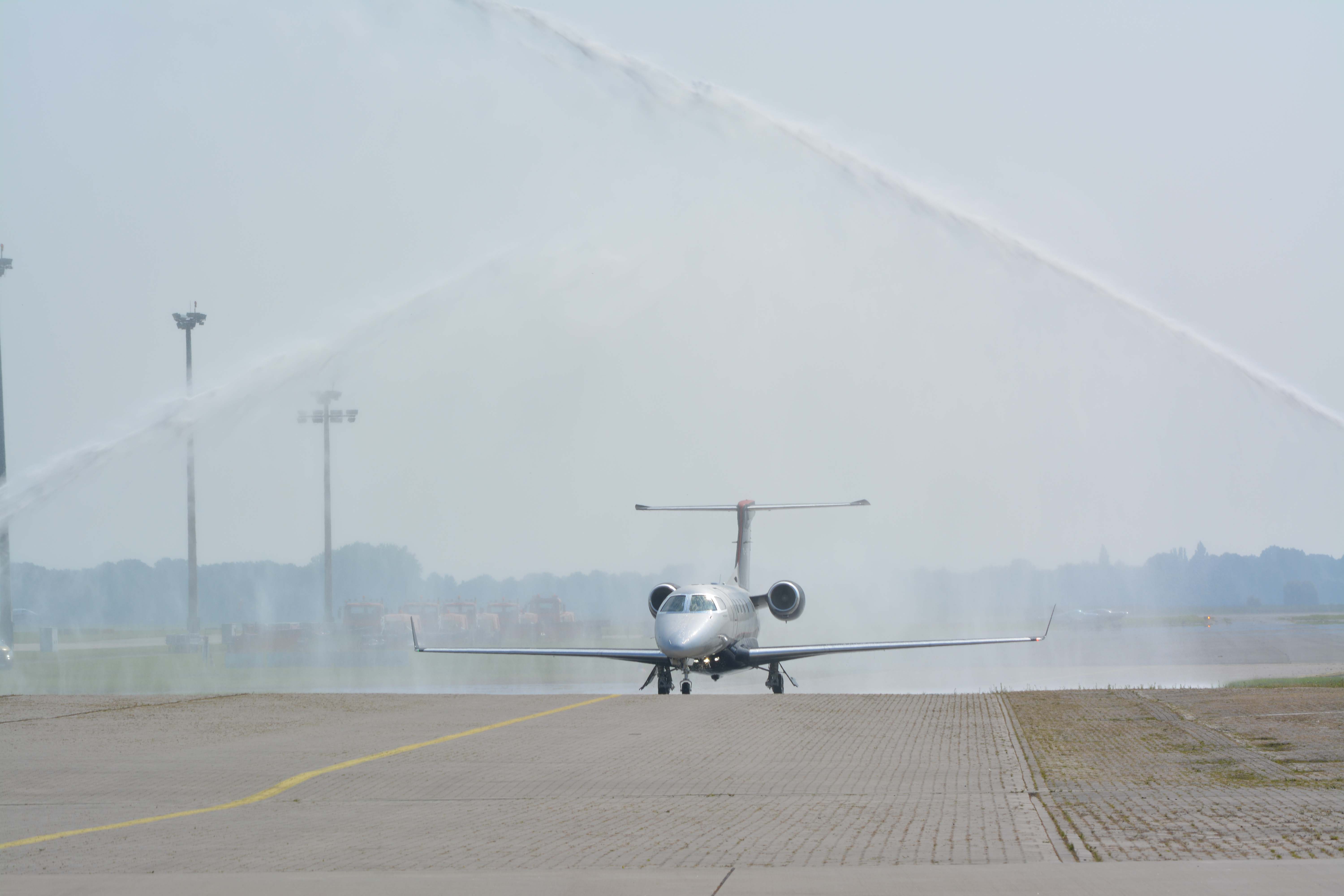 Phenom 300 after its ferry flight at airport Bremen
"With its innovative cabin design and the biggest cabin cross-section of its class, the Phenom 300 offers best comfort and all amenities of a state-of-the-art business jet to our customers. The et sets new standards in terms of range, speed, cabin comfort and its brake-by-wire technology, swept wings with winglets and the intuitive Prodigy Touch (on the basis of the Garmin 3000)", states Hans Doll, Sales Director Atlas Air Service. "It is not for nothing that the Phenom 300 is the bestselling light jet worldwide for the fourth consecutive year!"
As Authorized Sales and Service Center for Germany, Austria and Switzerland, Atlas Air Service provides all services at three business sites in Germany (Bremen, Paderborn, Augsburg) ranging from advice, sales and acceptance to customs clearing, airworthiness certification and maintenance of Embraer Executive Jets.
About Atlas Air Service
Atlas Air Service AG stands for more than 45 years of competence in business aviation. The company employs 250 staff members at its four business locations in Bremen, Ganderkesee, Paderborn and Augsburg. The business units of Atlas Air Service include the sale of new Embraer Executive Jets (Authorized Sales Representative for Germany, Austria, Switzerland) and pre-owned aircraft, maintenance/repair/overhaul (MRO), sale of spare parts (Parts Sales), airworthiness management (CAMO), non-destructive testing (NDT) and management/operation (AOC) of business jets. Atlas Air Service is an Authorized Service Center for Embraer Executive Jets, Williams International and FAA Approved Repair Station.