AirShampoo landing fee vouchers for 2018
Order now!
Once again, German GA provider AirShampoo are publishing their landing fee vouchers for the coming flying season of 2018 – a popular and by now well established feature that makes flying around Germany a little cheaper for private pilots. If you order now, you'll be able to take advantage of their early booking offer.
With your Airshampoo landing vouchers you can land up to 240 times at all participating airfields without having to pay the usual landing fees, so the vouchers will have paid for themselves pretty quickly.
List of participating airfields in 2018
If you order now, the early booking price will come down to 59,90 € (from the regular 74,90 €). But only if you order before December 10th, 2017!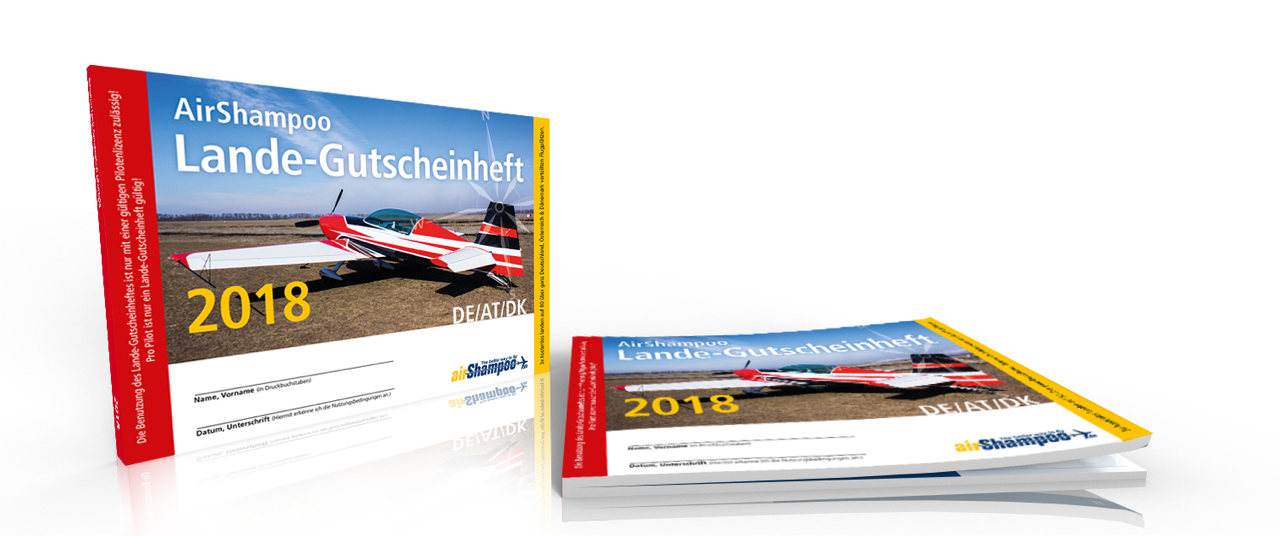 The landing vouchers are valid throughout the calendar year of 2018 for non-commercial flights with an MTOW of up to 2 tonnes. The many airfields that are taking part in this programme offer pilots a multitude of interesting destinations which aviators would otherwise perhaps never be aware of or fly to.
Pilots purchasing the landing voucher booklet will sign this booklet with their name. The individual vouchers in the booklet become valid only at the time of use and when signed by the person in the tower and countersigned by the pilot. The person in the tower will void that particular voucher by signing and/or stamping it. The Airshampoo landing voucher booklet is valid only in connection with a valid pilot license, and each pilot is limited to one landing voucher booklet per year.
More information on the Airshampoo landing vouchers may be obtained
here
(in German).