First commercially licensed PC-12 in Germany
ProAir Group
Stuttgart, January 24, 2019: Stuttgart, Germany based ProAir Group have expanded their aircraft fleet with a Pilatus PC-12. This state-of-the-art turboprop is presently Germany's only commercially licensed aircraft of this type.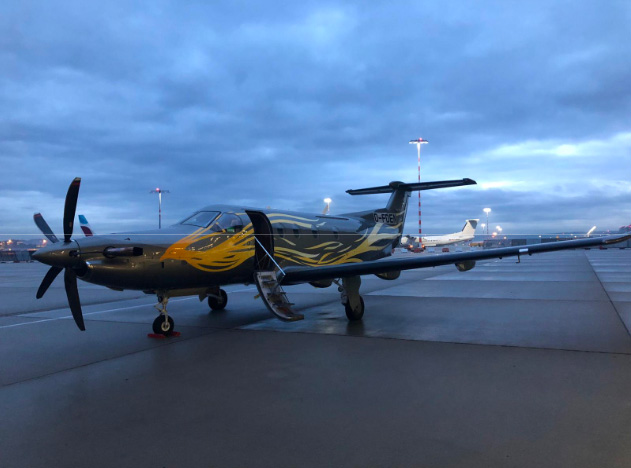 ProAir's Pilatus PC-12 is the first commercially licensed and operated aircraft of this type and model in Germany.
Read the full press release in German.
Get more information about the ProAir Group in English
here