Avionics & Instruments
New and used avionics and cockpit instruments (systems, displays, and more)
Bendix King KX 165A TSO
Pre-owned NAV/COM radio Bendix King KX165A TSO, 8,33 MHz with all instalation accessories, fully functional in perfect condition.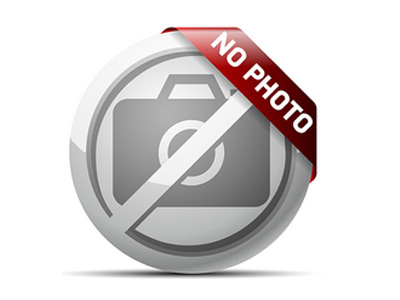 GARMIN GNS430WAAS
Wie bieten im Kundenauftrag ein Garmin GNS 430 Waas an. Guter Zustand. Kann jederzeit besichtigt bzw. ausprobiert werden (EDFZ). Zubehör: Datacards. 60-Tage Funktionsgarantie. 5.250€. Weitere Avionik wie Stormscopes, GTX330 usw. auf Anfrage
Garmin GTN-750 WAAS
Garmin GTN-750 WAAS unit for sale. The unit comes with latest multi-function display (MFD) features with touchscreen data entry, integrated radio tuning, optional remote transponder and audio panel control, rack, connector and backplate.
Garmin GMA340, gebraucht
Verkaufe gebrauchtes Audiopanel Garmin GMA340
- sehr guter Zustand
- funktioniert Einwandfrei
- inkl. Einbaurack
- inkl. EASA Form 1
KING KG107 Directional Gyro
Zu verkaufen King KG 107 Directional Gyro, fully functional ! FIXED PRICE € 150
Reims Rocket FR172J Autopilot
Suche turn and bank indicator mit Datenausgabe an Original Cessna Navomat. Tel: 00491727016044.
ELT Ameri-King AK-451
Zu verkaufen: ELT Ameri-King 451 mit fernbedienteil und Antenne
KING Avionics
Due upgrade Garmin, King KG107 Directional Gyro €300 / 2X KN53 Nav receiver á € 300/
KI 204 Nav indicator ( electr. TOP, mechanisch backplate broken) € 100 / KY 137 Comm €200.
GARMIN GNS 530W
JUST IN FROM GARMIN GNS 530W GPS/NAV/COMM 14/28 VOLT. THIS UNIT WILL COME WITH FRESH AIR WORTHINESS CERTIFCATE. COME WITH TRAY, BACKPLATE , NEW GARMIN GA-35 ANTENNA NAV AND TAWS DATA CARD.
Audiopanel Garmin GMA340
Audiopanel Garmin GMA340 zu verkaufen, inkl. Rack und EASA Form1. Audiopanel ist bis zuletzt sauber gelaufen, Verkauf wegen Avionikupgrade
Preis: 1.000 € Vorkasse oder bar bei Abholung. Kostenloser Versand Europaweit.