Avionics & Instruments
New and used avionics and cockpit instruments (systems, displays, and more)
DYNON AP74 Autopilot I/F NEU
DYNON AP74 Autopilot Interface-Module vertical, NEU, für D10/D100-Series. Komplett mit Einbauhalterung, Connector-Kit, Kleinteile. Funktionen: BARO+AP-Bug Setting, AP-Mode-Vorwahl HDG/TRK/NAV+ALT-Setting, 180°-Turn.
Mobil: +49 172 8509557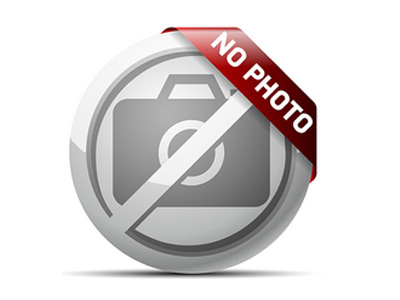 MOVING TERRAIN
MT-Vision Air Version 7.4 ICAO Europe 2016, VFR Data, mit Einbaurahmen, Netzteil, Antenne und Handbücher zu verkaufen.
Tel. 0170-3807842
Garmin GTN-625 GPS
Garmin GTN-625 GPS for sale. About 100 hours All new install kit, rack, backplate, connectors and manuals. GA 35 WAAS antenna.
Price: 5200 EUR
ELT Kannad Xs3
möchte mein überzähligen ELT Kannad 406 PLB Xs3 für 250 € abgeben.
Sendet auf 406 MHZ und 121,5
GPS Filser LX 500
verkaufe ein GPS für VB 80 €
GPS Magellan Skynav 5000
Wegen Umrüstung GPS für 120 € abzugeben
Garmin GTN-750
This is is a 14/28 VDC unit and everything worked when it was removed for the upgrade purpose only. This unit comes with rack, connector backplate, and Garmin GA-35 WAAS GPS Antenna.
Künstlicher Horizont +Düse
Verkaufe Venturidüse mit Sigma-Tek Horizont (Model: 5000B-38), Kurskreisel(Cessna) und Unterdruckmesser (Suction in inches per mercury). Instrumente waren bis vor einem Jahr in einem Samburo Avo68 in Betrieb. Europerweiter Versand auf Anfrage möglich
IFD 540 16W 28V NEU-In-BOX
Plug-and-Play zum alten GNS 530(W). Modernste Technik mit Display+Knopf-Steuerung! Forward-Looking-Terrain! WiFi + BT ! Details : www.avidyne.com. Originalverpackt! Ein 16W 28Vdc Schnäppchen. Raus mit dem GNS 530 + Geld kassieren!! +49 179 210 2918
IFD 440 NEU-In-BOX
Plug-and-Play zum alten GNS 430(W). Modernste Technik mit Display+Knopf-Steuerung! Forward-Looking-Terrain ! Details siehe Hersteller : www.avidyne.com. Hier originalverpackt zum Schnäppchenpreis; und man cashed sein GNS 430 noch!! +49 179 210 2918