Avionics & Instruments
New and used avionics and cockpit instruments (systems, displays, and more)
Jeppesen Navdata Avidyne
Navdata for Avidyne Fligthdeck EX Series. Compatible with EX500 EX600 EX3000 EX5000 EX5000C, Aircraft : Cirrus, Piper.... Cycle 1801. Valid from 04 Jan 18 to 01 Feb 18. International database (Europe, Asia, Africa, Oceania)
Free worldwide ship email
Jeppesen Navdata 1801 Avidyne
Navdata for Avidyne Fligthdeck EX Series. Compatible with EX500 EX600 EX3000 EX5000 EX5000C. Aircraft : Cirrus, Piper.... Cycle 1801. Valid from 04 Jan 18 to 01 Feb 18. International database (Europe, Asia, Africa, Oceania)
Free worldwide ship email
IFD 540 28Vdc 16W COMM-POWER
Plug+Play für Garmin GNS 430(W). Modernste Technik Display+Knopf-Steuerung! Forward Looking Terrain Warning +WIFI +BT +Keyboard+16Watt COMM! Siehe Technik www.avidyne.com; Systempreis 16.500.- Euro netto ex Works. Abholbereit in BRD. +49 179 210 2918
IFD 440 NEU-In-BOX in BRD
Plug+Play für Garmin GNS 430(W). Modernste Technik Display+Knopf-Steuerung! Forward Looking Terrain Warning, sowie WIFI und BT mit Keyboard! Siehe Technik www.avidyne.com; Systempreis 10.500.- Euro netto ex Works. Abholbereit in BRD. +49 179 210 2918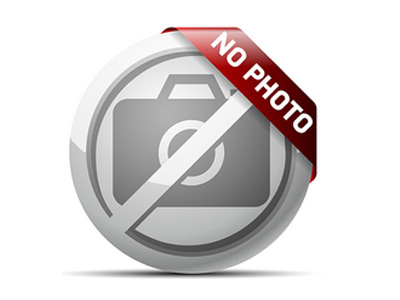 GARMIN GTN650
Gebrauchtes und überprüftes GTN650 incl. Rack, Backplate, Database Card und Antenne GA35 zu verkaufen. EASA Form1 neu erstellt.
Used and recently checked GTN650 incl. Rack, Backplate, Database Card and Antenna GA35 for sale. New EASA Form1.
Jeppesen Navdata for Avidyne
Navdata for Avidyne Fligthdeck EX Series, Compatible with EX500 EX600 EX3000 EX5000 EX5000C, Aircraft : Cirrus, Piper...., Cycle 1801, Valid from 04 Jan 18 to 01 Feb 18, International database (Europe, Asia, Africa, Oceania), Free worldwide shipping email
2 GNS 430
14 / 28 VDC, mit 2. Speicherkarte
GNS 530
von privat zu verkaufen. 1 Stck GNS 530 zu verkaufen Euro 7000,--
2 x Garmin GNS 530 zu verk
GNS 530 mit aktuellem Daten 28 V aus Malibu mit ca. 700 Stunden voll funktionstüchtig zu verkaufen incl Antennen, eventuell auch Einschubrahmen. Standort EDME, derzeit noch eingebaut.
GNS 530 WAAS
nach Upgrade 2 GNS 530 WAAS 14/28V, 8,33 kHz zu verkaufen. Ohne Kabel und ohne Einbauschacht. S/N #1: 78402821 S/N #2: 78403631 Einzelpreis € 8.900 - Beide Geräte € 17.000 Ausserdem: Avidyne SkyTrax 100 ADS-B Receiver -NEU- € 2.500