Avionics & Instruments
New and used avionics and cockpit instruments (systems, displays, and more)
Flymap L , gebraucht
gebrauchtes, aber kaum benutztes Flymap L incl. kpl. Zubehör. Softwarestand Flymap L/XL V. 4.35 1.50 2993, ICAO Germany 2009, Jeppesen Europe 2007. Evtl. auch Tausch gegen 8,33er Funkgerät + Differenzausgl. möglich, VHB 2.500,-€
GARMIN GNS 530W
GARMIN GNS 530W in pristine working condition, comes rack, backplate and data card. Removed for upgrade purpose only. Screen still looking very neat without any scratch. Serious buyers are welcome for a quick deal.
Bendix King KN 53 VOR Receiver
Sell VOR/Navigation/Glideslop/ Receiver 14 V, Annex 10, Form one, € 550
Funkgerät BeckerAR4201
Verkaufe Funkgerät Becker AR4201, einwandfreier Zustand, ohne Mängel, Preis VS.
Künstlicher Horizont
Verkaufe einen künstlichen Horizont Falcon Gauge EG1, wie neu, in Flugzeug eingebaut, immer arretiert, nie benutzt. Preis VS.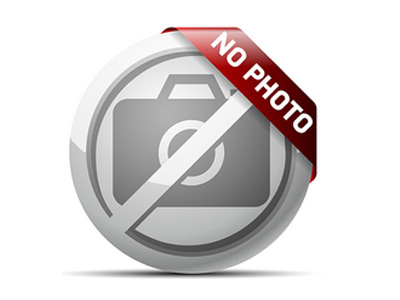 Flugfunkgerät neue Norm
Flugfunkgerät Funke ATR 833, fabrikneu, noch in Originalverpackung, Neupreis EUR 1150.00, zu verkaufen. Angebotspreis für schnell entschlossenen Käufer EUR 1000.00.
2x Dynon Skyview Classic 10"
2x Skyview Classic 10" Display for sale, only the Displays, nor Harness, incl. Mapping Software and Syn. Vision. Price: 2 Displays ! two for one ! 3500,- € for both Displays ! Only shipping in EU !
Becker AR4201 radio
I'm offering a Becker AR4201 radio inkl. form one. Year of Construction: 2017. It worked very well until the replacement by a new 8.33kHz radio last winter. El. connector is available. Price: 400$ +shipping
feel free to contact me for details
Garmin GTN-625 GPS
Garmin GTN-625 GPS for sale. About 100 hours All new install kit, rack, backplate, connectors and manuals. GA 35 WAAS antenna.
Price: 5200 EUR
Garmin GTN-750
This is is a 14/28 VDC unit and everything worked when it was removed for the upgrade purpose only. This unit comes with rack, connector backplate, and Garmin GA-35 WAAS GPS Antenna.