Maintenance & Spare Parts
New and used aircraft spares. Offers for aircraft modification. overhaul, and maintenance
MIG Düsenjäger Glasdach
Verkaufe original Glasdach für einen Düsenjäger. Vermutlich MIG. Glas ist nicht gebrochen. Keine Schäden.
Main Battery Marathon for sale
Used Main Battery Marathon for sale, 2 Years old. With form One and Cap Test, ready for istallation.
PN: 9914058-6, SN: 12002024. 7.000€
Thomas Ibel +4916092827184, thomas.ibeljun@t-online.de
MTV-9-K-C/CL250-29 Propeller
MT Dreiblattprop für Yak52, Yak50, Yak55, Yak18 und viele andere russische Flugzeuge mit M14.
Überholung Mühlbauer 10-2019, an Yak52 montiert 01-2020, ausgetauscht gegen Original Zweiblattprop 09-2020. TSOH 14:03 h. Propblätter weiss/rote Spitzen
Engine Shock Mount
Verkaufe 4 neue Motorgummilager von Barry, Typ 94011-20 mit Form One; nie verbaut. Leider die falschen bestellt. Bei einer Box ist daher das Siegel gebrochen. Passt für viele Cessna 172, Piper PA-28, Grumman Tiger und einige Mooney Modelle.
Whelen Orion 650 Wingtiplights
Whelen Orion 650.
Airplane Wing Tip Light FlyWAT Orion 650 14 V. As pair. Red and green. Tailor made cable comes with quadripolar plug and new socket. As good as new, only 1h used. Comes with new base plates.
HC-B3TN-3B/ T10178NB-10Q Piper
Propeller Total Time: 5,574.30
Time Since Major Overhaul: 1483.20
OVERHAUL DATE: 03-23-2021
GOOD UNTIL: 02-2025
Motorträger C172 Rocket
Motorträger C172 Rocket : FR172H für IO360D. Der Motorträger ist gebraucht, unfallfrei und funktionstüchtig. Privatverkauf ohne Gewährleistung. Versand in Deutschland in stabiler Holzkiste oder Abholung in EDNX.
Wipline 3730 Amphibious Floats
Wipline 3730 Amphibious Floats with 206 Rigging.
These floats were manufactured in July of 2002 and rebuilt by Wipaire in July of 2012, The floats are in very good condition, less than 160 Hrs since reworked.
Sensenich Propeller 74DM6-0-60
Ich biete einen neuwertigen Sensenich Propeller von Privat zum Verkauf.
Typ: 74DM6-0-60 S/N.: A60261 BJ.: Mai 2005 noch nie eingebaut, also 0 Std. TBO 2000 Std.
Papiere alle vorhanden. VB.: 3150,- Euro
uklomann@hotmail.com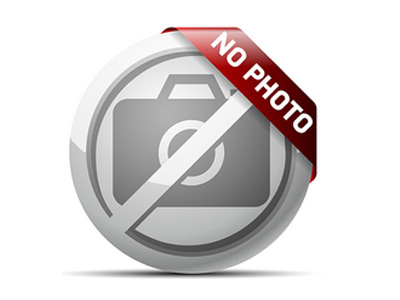 Propeller zu verkaufen
HO 127HM-180-138, SN 57099B, 120h nach GÜ Fa.Hoffmann mit Form 1, Bolzensatz, Spinner, Halteplatten und Spacer für DR 400/180, Lärmminderung 4dB, Preis: € 1350,00. Privatverkauf, keine MWST ausweisbar.
Mail: walter@gockenba.ch