Avionics & Instruments
New and used avionics and cockpit instruments (systems, displays, and more)
GARMIN GTN750 GPS/COM/NAV M
Garmin GTN750 011-02282-00 removed for an upgrade and was removed in Mint Condition.
This unit comes complete with all NEW: tray, connectors, config module, GA35 GPS antenna, Pilot Guide and Quick Reference on a USB thumb drive, and datacard.
GARMIN GNS 530W
JUST IN FROM GARMIN GNS 530W GPS/NAV/COMM 14/28 VOLT. THIS UNIT WILL COME WITH FRESH AIR WORTHINESS CERTIFCATE. COMES WITH TRAY, BACKPLATE , NEW GARMIN GA-35 ANTENNA NAV AND TAWS DATA CARD.
Garmin GTN650
Garmin GTN650 in good condition and work fine. Sale including the unit, tray, connectors, antenna, manuals and 8130.
Garmin GTN 750 WAAS
GTN 750 comes with all connectors, Rack and Form.
Contact me for more details.
15 units of test. equipmnt
Sundstrand DTE-348 Mark VI signal box SN 31620 - Sundstrand DTE-347 KRA-405 ALT 50/55 rad alt sim SN 30898 - Dee Howard Co. TR5000BA Switch adjustment test set PN 5475601-1 - Hanson Supply Co. ​Rivet pistole RT-807-LNA , Pelican, Barfield, Gull asf.
Garmin GNS430 WAAS FORM1
Sorry, only 250characters available, GNS430W with fresh EASA form-1 and cards, all working and checked.
https://www.ebay-kleinanzeigen.de/s-anzeige/garmin-gns430w-waas-gps-with-fresh-easa-form1/2090690972-168-1336.
Price 7000eur
Germany, EDLB.
Garmin GTN 750
Garmin GTN 750 WAAS GPS/NAV/COMM 14/28 VDC P/N 011-02282-00 S/N 1ZA010404.This unit will come with fresh FAA form 8130-3. Come with tray, backplate with new installation kit, new GA-35 antenna, NAV data card. Price: $10,800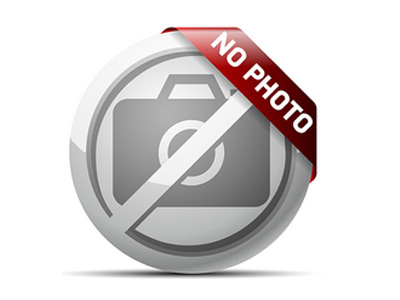 Searching avionics
Searching GTX 327 011-00490-00; GNS 430W 011-01060-00/011-01060-40; GTN 750 011-02282-00; GNS 430 011-00280-10; GNS 530 011-00550-10; GTX 33 011-00779-00; GMA 347 011-00807-00; GMA 1347 011-00809-00; GDC74A HIRF 011-00882-10; GDU 1040 011-00972-00
Garmin GTN 650 $6,000
I purchased a new GTN 650 in February from gulfcoast avionics which includes installation tray and factory wire harness that they built for warranty purposes. I ended up not installing the unit (had a mishap in my mooney and the plane is now at the
Garmin GNS 530 WAAS
Garmin GNS 530W unit, slightly used with complete install kit such as: Rack, Back plate, Connectors and Antenna.
Asking price $5,700
Dennis Palmer
Seattle, Washington
palmerracing62@gmail.com