Maintenance & Spare Parts
New and used aircraft spares. Offers for aircraft modification. overhaul, and maintenance
FLIGHT ADJUSTABLE PROPELLER
SR 3000 J flight adjustable propeller for sale, includes the spinner. 200 flight hours, in great condition.
Phone Number: +381648488088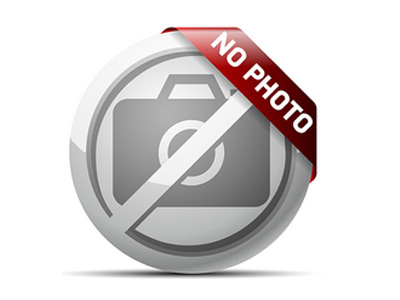 Magneto Synchronizer E-50
Verkaufe ein gebrauchten Magneto Synchronizer Model E-50
für 85,00 EUR
Mail: sucim@t-online.de
Phone Number: 0525161262
LX 9000 GEN 3. £2900
Extremely bright color displays readable in all sunlight conditions with backlight automatically adapted using an ambient light sensor (ALS).
Using Linux operating system (not CE Windows) ensures fast and stable operation of the firmware.
6 or 8 push buttons and 4 rotary switches (knobs) are used for input, which comprises the well-known LX user interface. Optionally a remote stick is available for more comfort.
Portrait or landscape orientation.
Pre-loaded with worldwide terrain maps, airspace and airport databases.
Unlimited number of waypoints.
Unlimited number of tasks (with assigned area support).
Comprehensive flight and task statistics.
Display of nearest airports and out-landing fields.
Unlimited number of pilots/profiles.
Integrated flight recorder according to high-level IGC specifications.
Real-time flight optimization according to FAI and OLC rules.
Flights stored in IGC format are downloadable using the integrated SD Card.
Flight recorder functions include an integral pressure transducer based on 1013 mbar level for altitude recording, engine noise level sensor, memory to store more than 1000 hours of flights and digital and mechanical security devices to ensure a high level of security.
Integrated FLARM collision avoidance system with graphic, sound and voice (optional) presentation.
Phone Number: 0131 226 6134
Mühlbauer MTV 12-D/180-17
Dreiblatt Probeler für IO360 Continental seid Überhohlung 04,2018 nur 108 Std. Gelaufen.Wie Neu
Phone Number: 04991748693011
Propeller McCauley 2A34C203-C
Propeller für IO360 Continental neu Überholt 04/2023 von Mühlbauer
Phone Number: 04991748693011
Abgasanlage AT01 / ROTAX
Angeboten wird:
Auspufftopf (100PS Version)
Endrohr
Halteblech Endrohr (Aquila).
Einsatz: Motor ROTAX 912S3, Aquila A211
Jahr 2013, rund 1800h TT mit FORM1.
Austausch nur wegen Wechsel System.
Weitere Bilder auf Anfrage - Gegen Gebot abzugeben
Propeller Piper Navajo pa-31
Biete 2 Propeller der Piper Navajo pa-31 an.
Betriebszeit ist abgelaufen.
Betriebsfähig ausgebaut.
Guter Zustand.
Preis pro Stück.
Über Angebote würde ich mich freuen:)
Neuform 3 Blatt Propeller
am Boden einstellbar
nahezu neuwertig
Kontakt: savage1961@gmx.de
Tel. 0171 695 870 1
STAMPE SV4C
Complete STAMPE SV4C Airframe, good dry wood, 33000e
Phone Number: +32478292184
Slick UNISON LASAR Ign. System
Slick UNISON LASAR Electronic Ignition System f. Lycoming IO-360, 0 Hrs, originally packaged, Regulator S/N 08191-07, 12V , Control Harness, Magnetos: LH M2989 S/N 08091528 / RH M2990 S/N 08091531 +49 937123942 / +49 1719086854 / kwolf@wolf-team.de
Phone Number: +49 93713942