Is your Trustee LEGITIMATE?
Don't be fooled by lower cost alone!
Just because the Company has the name "Trust" or "Trustee" in it, doesn't mean they have authority to act as a Trustee. It can be confusing when searching the market for a Trustee provider, as the cost of Trust services vary widely. Don't be fooled by lower cost alone. There is more to providing trust services than many people know.
FAA Does not vet Trustees
The hard truth is that many Trust Companies offering trust services are not legally authorized to do so. The FAA DOES NOT VET the entities applying for registration as a Trustee. By law, Corporate Trustees must be granted Trustee authority by either the state banking commissioner or by a court in the Company's state of incorporation, AND their trust powers must be granted IN their Articles of Incorporation. Unfortunately, the FAA DOES NOT demand verifiable state government issued proof of this authority. The result is that many companies with the words "Trust" or "Trustee" in their name are allowed to register aircraft in trust at the FAA, though they do not have the legal authority to do so.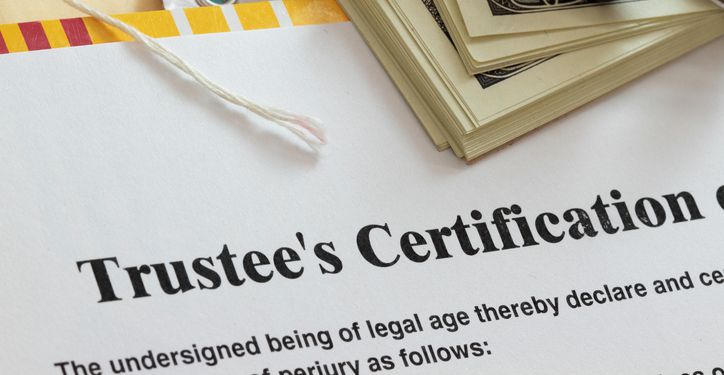 There is more to providing trust services than many people know.
Capital Requirements
Furthermore, most valid trust companies are required to have $500,000 to $1,000,000 in capital reserves with the state banking commissioner. On a routine basis, state banking commissioners require a corporate entity asking for Trust powers to either deposit with the state banking commissioner a specified amount of funds OR show thru a certified audit that a fixed amount of capital is available in a specified banking institution as a reserve in order to receive approval to exercise Trust Powers.
Cost/Service Ratio:
Many Trust Companies try to compete on cost alone, but often these companies sacrifice service for cost, leading to slow response times, delays in receiving legal ownership documents, and a general lack of professionalism in dealing with clients.
How to protect yourself:
To protect yourself and your assets, be sure to ask the Trustee provider for written proof of state court confirmation or state bank commissioner granted Trustee power. And don't be afraid to ask them about their capital reserve requirements and whether or not they have met them.
Just because your Trust Company says they are a trustee, don't assume they have the authority to act as one. Be informed and educated, and don't be afraid to ask the right questions. Remember, this is the safety of your money and your property so you have a right to know. Don't be afraid to ensure that your Trust Company is LEGIT.

Since 1990, aircraft owners from 160 countries have trusted Aircraft Guaranty with their U.S. title registrations. What makes this company so different?
All aircraft owners are not alike. That's the principle on which
Aircraft Guaranty Corporation (AGC)
was founded. Serving pilots and other small aircraft owners has been our business since 1990. We've helped aircraft owners from 160 countries register more than 2,000 aircraft titles in the United States. Our compliance record is unmatched, and our reputation for outstanding service has made us a leader in the industry.
When it comes to compliance, we're where you want to be—literally. Our Oklahoma City office is located at the Mike Monroney Aeronautical Center, home to the Federal Aviation Administration (FAA)'s registration branch. Pilots who register with Aircraft Guaranty benefit from our strong relationship with the FAA, our daily contact with its staff, and our onsite access to the agency's resources.
Aircraft Guaranty's team of legal, financial, and regulatory specialists bring a wealth of expertise to every trustee relationship. During our 25year history, our documents have withstood even the most rigorous scrutiny. The result is a record of FAA compliance that's unparalleled in the industry.
We're committed to serving small aircraft owners with integrity and outstanding customer service. We work on your schedule, so you can do business when it's convenient for you. We have a global network of multilingual agents who are ready to assist you 24 hours a day, every day, no matter where you are. Our staff of experts are committed to making our clients' experience as easy as possible. We created a simple, straightforward registration process with small aircraft owners like you in mind. Should you choose to sell, we make that process easy, too.
You expect the best from the maintenance company that keeps your aircraft running. As your owner trustee, Aircraft Guaranty will protect your aircraft's title with the same commitment to integrity and skill.
Why choose N-registration?
Fewer inspections, an airworthiness certificate with no expiration date, and a sensible parts replacement schedule make it easier and more affordable to stay airworthy and compliant. FAA regulations allow pilots greater freedom to perform maintenance on their own aircraft, and to buy parts from U.S. dealers. A larger resale market and greater anonymity of ownership are other reasons aircraft owners decide to register in the United States.
Owner Trusts: the basics
An Owner Trust is an entity that allows non U.S. citizens to register their aircraft in the United States. Your aircraft's Owner Trustee is responsible for creating and maintaining a legal, valid trust and a registration that's fully compliant with FAA regulations.
The aircraft is registered in the name of the Owner Trustee, but the trust's assets belong to the beneficiary—you. You have the power to dissolve the trust at any time, for any reason, and only you can transfer your aircraft's title to another party.
Time to sell your aircraft? You don't have to.
Selling an aircraft is a complex and often costly process. Instead of a sale, aircraft owners who register in trust simply authorize a transfer of their beneficial interest to another party. As the trust's beneficiary, you— only you—can authorize such a transfer. Aircraft Guaranty makes the transfer process easy, and we have a global network of multilingual agents, so there's never a language barrier when it comes to transferring your aircraft's trust to a new owner.