The new Chicken Wings book ist out!
Special discount for AEROMARKT readers
Less than two years after their last book, the Strasser brothers release their newest collection of "Chicken Wings" comic strips at this year's AERO. The title of their latest attempt at what they loosely call literature is "Check your Six", an obvious reference to the fact that it is the sixth book in the popular series.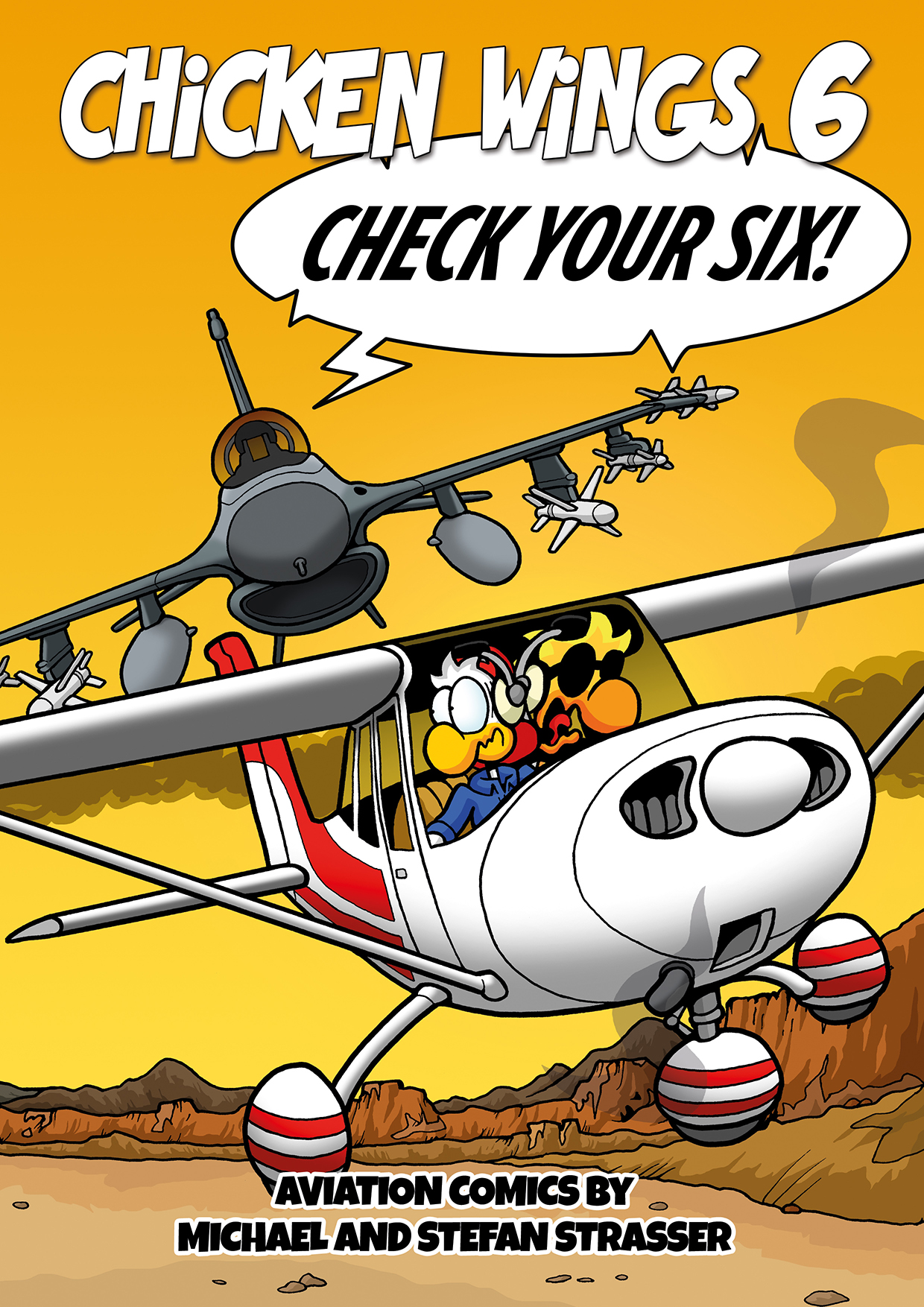 In familiar fashion, the chickens of the Roost Air FBO struggle through the ups and downs of aviation, giving the introspective reader ample opportunity again to recognize him/herself (or others) in the adventures of Chuck the pilot and Julio the mechanic.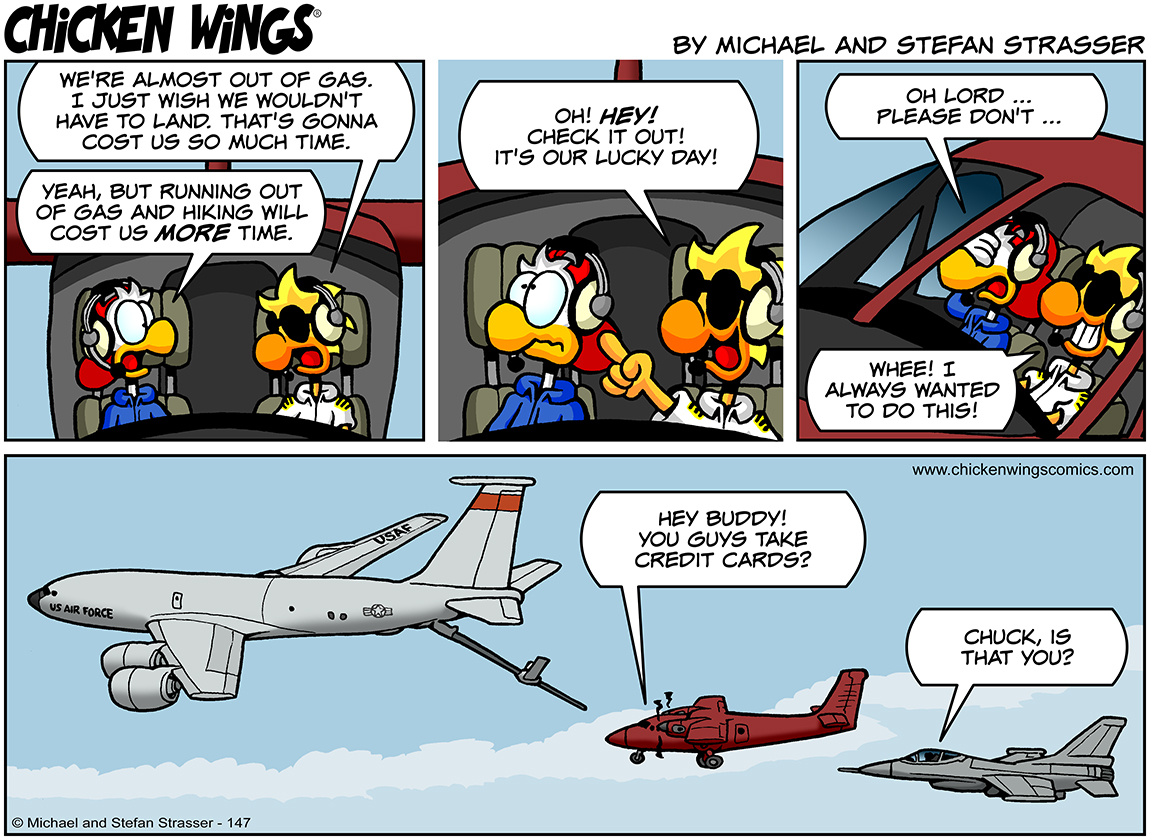 Michael Strasser lives in the Unites States, where he is mainly fighting forest fires flying CH-47 Chinook helicopters. His brother Stefan on the other hand lives close to Vienna where he works as a freelance comic artist. That is the reason you can rarely meet the both of them in public together. Their visit at AERO marks their first joint public appearance since the Oshkosh Air Venture 2012.
Special rate for AEROMARKT readers
For this special occasion, to celebrate the new book, and as a thank you for the long-standing relationship between Chicken Wings and Aeromarkt, the brothers have a special deal up their sleeve for readers of Aeromarkt. Until the end of May you can get a 25% discount on the new book if you order through their online shop at
shopeurope.chickenwingscomics.com.
All you have to do is enter the promo code AEROMARKT at checkout.

And anyone who visits their table in the artist section of AERO (AEROkunst in Foyer Ost) holding an issue of Aeromarkt in their hands will be able to get a signed copy of "Check your Six" for only € 10.-.
Chicken Wings 6 - Check your Six
By Michael and Stefan Strasser
A4, 80 pages
Price: 15,- EUR
Online Shop:
shopeurope.chickenwingscomics.com
Special rates for AEROMARKT readers see above.