Vintage vehicles and open air music
21.07.2018 at Tannheim airfield
On July 21st, 2018 the Allgäu Vintage Car Rallye will be visiting Tannheim airfield with approximately 60 to 80 vintage racing cars. The event starts at 11:00 am. Another vintage car club, from Memmingen will also take part.
Also – fitting the event's motto – many beautifully restored vintage and classic aircraft will be coming to Tannheim including the newly restored Junkers F 13 as a special guest from Switzerland, a North American T 6, various biplanes (round trips also possible) and the Antique Aeroflyers from Mengen. Flugwerk Mannheim will also be present with their aircraft.
Two round trips by airplane will be raffled among show guests as well as two tandem parachute jumps.
During the daytime, the band "Unplaqued" of Berthold Porath and friends will entertain show guests with Oldies, Country and Rock'n Roll music. The night of July 21st, 2018 will then see this year's JAZZ NIGHT taking place from 8:30 pm. Come and see the LIVE-SHOW on the back of a truck while the sun goes down beyond Tannheim's runway and enjoy the music that goes right to your heart and revives the tired soul!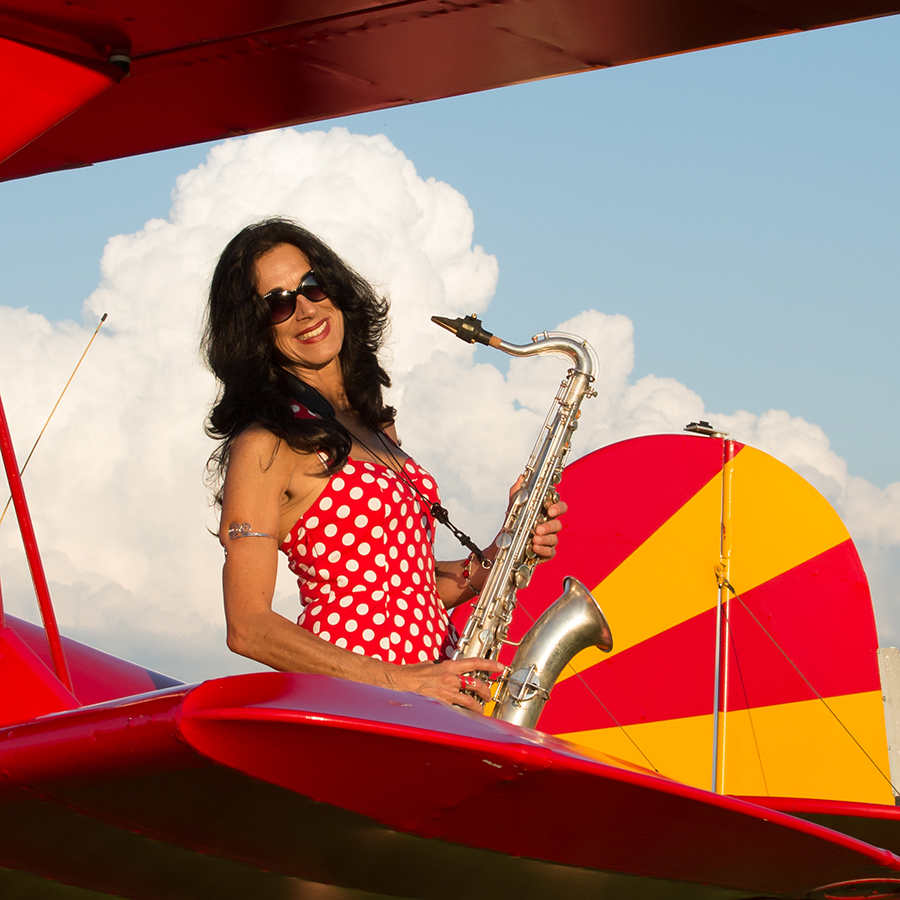 "Let the good times roll!" Foto: Heinz Karg
The five musicians in Annette Dolderer's AIRPORT-BAND will once again let the "Good Times Roll" with lots of Flower-Power and Rock´n Roll, with "Groove" and "Spirit" for all folks who love life.
The AIRPORT-BAND are made up of Peter Zoufal from Georgia ( guitar and vocals), "Mandy" from Munich ( E guitar and vocals), Oliver Sampson from the United States ( Bass ), Klaus Etzen from Mars ( Drums) and Annette Dolderer from Venus (vocals, sax and transverse flute)
This event certainly promises to be a nice summer's night full of surprise!
www.annette-dolderer.de
www.flugplatz-tannheim.de