Official Office Opening of European Office at Amersfoort, NL
Trig Avionics Netherlands
Trig Avionics has officially opened its new European Office, in Amersfoort in the Netherlands. Trig manufactures certified communication, navigation and surveillance equipment for general aviation. This location will host a European Sales, Support and Manufacturing operation.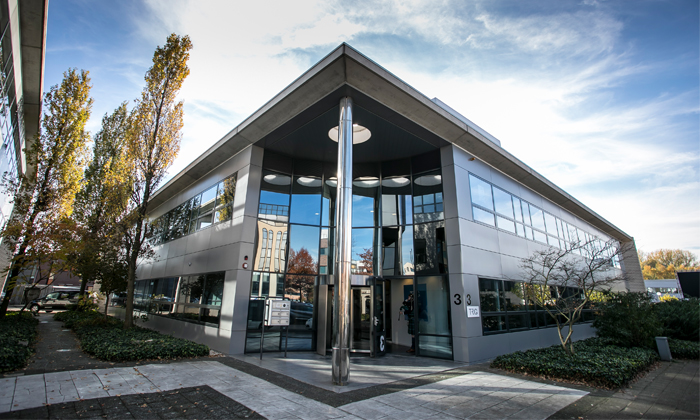 Trig Avionics has officially opened its new European Office, in Amersfoort in the Netherlands.
Trig CEO, Andy Davis told AEROMARKT, "This is a really significant day for Trig. As a growing company this new facility allows us to continue to provide the very best customer service across aviation."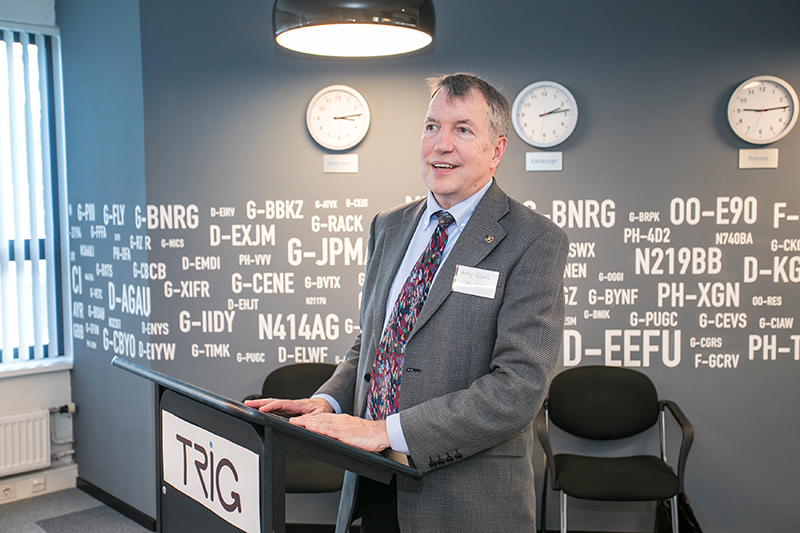 Trig CEO, Andy Davis at the opening ceremony
A group of guests and company staff joined local Alderman Fatma Koser Kaya, who officially opened the building. Alderman Koser Kaya, said, "I'm pleased to welcome Trig to the Netherlands, to our Utrecht Region. The Netherlands is a great place to do business, as Andy and his team have discovered. It is also a testament to the efforts of various agencies that have made this possible and have shown the strengths of our region. The teams from the Netherlands Foreign Investment Agency, from Invest Utrecht and colleagues from the City of Utrecht and Amersfoort all recognize the value that Trig will bring to the region."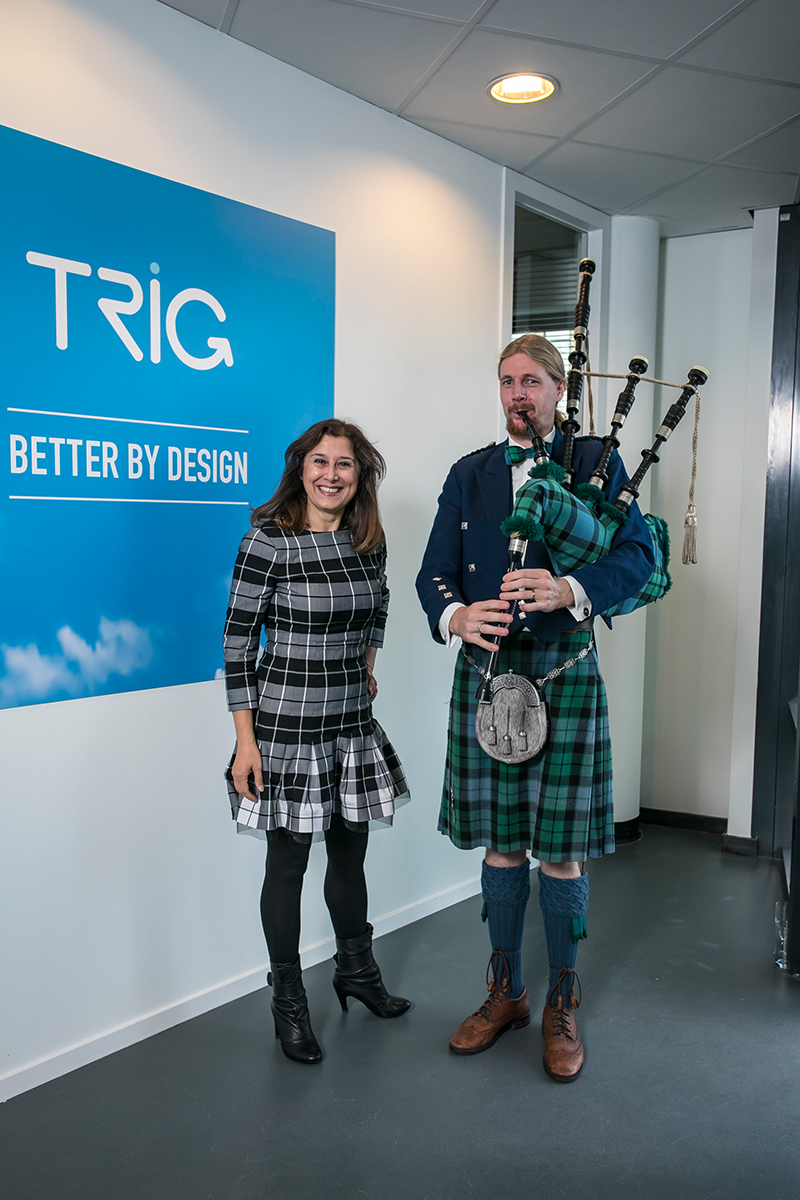 Bagpiper Gilian Hettinga made a unique contribution to the event. Trig is headquartered in Edinburgh Scotland. Local Alderman Fatma Koser Kaya welcomed the musician.
Trig have already employed a number of local staff, but several technical roles are still open. The company also used recruitment agencies and the services of Werkgeversservicepunt Amersfoort, the government employment agency. Trig also expressed their gratitude to various business and commercial colleagues, along with local Trig dealers who were at the office opening to celebrate. Making a unique contribution to the event was bagpiper, Gilian Hettinga from MacKay Bagpipe Services, he loudly welcomed guests to the building. Trig is headquarterd in Edinburgh Scotland, so this traditional greeting was matched by Haggis. This fine Scottish tradition may not have been to everyone's taste, but certainly underlined this international collaboration.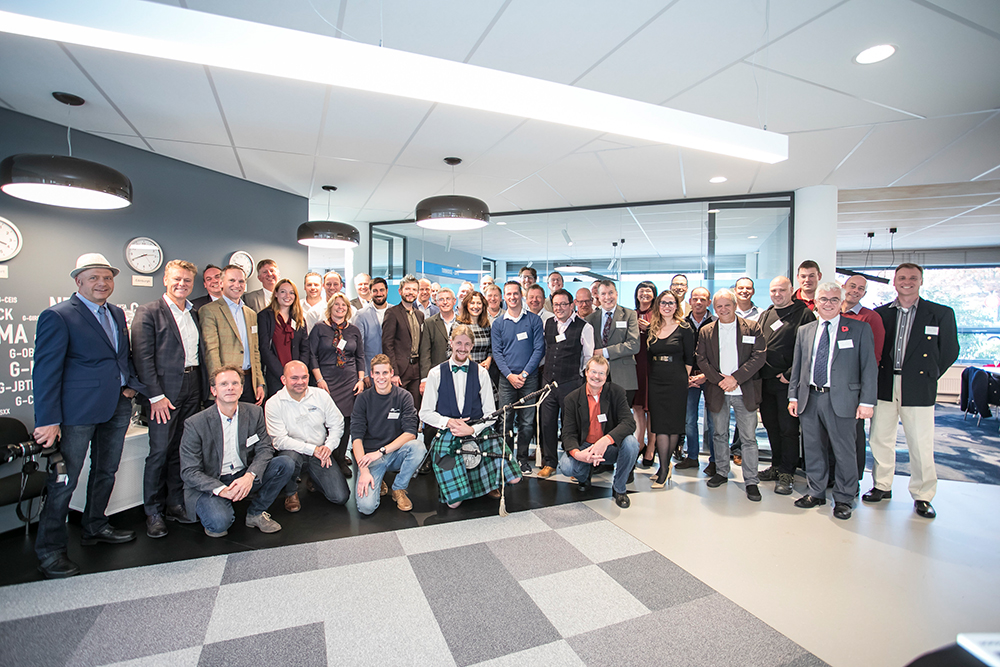 The Amersfort based Trig staff at the opening ceremony
Over the coming weeks the new office will develop its capacity and service to Trig customers. Andy Davis said, "We are an international company and through our dedicated dealer network this new office will provide existing and future products to pilots and aircraft owners - ensuring our ongoing success."
www.trig-avionics.com