New TX56 and TX57 Nav/Com family at AERO Friedrichshafen for the first time
TRIG Avionics
Aero Friedrichshafen is a key event for European avionics company Trig Avionics. On display for the first time at this year's show is the new TX56 and TX57 Nav/Com family. The company has also recently launched a new Course Deviation Indicator (CDI) the TI106, in addition to a compact GPS antenna, the TA50.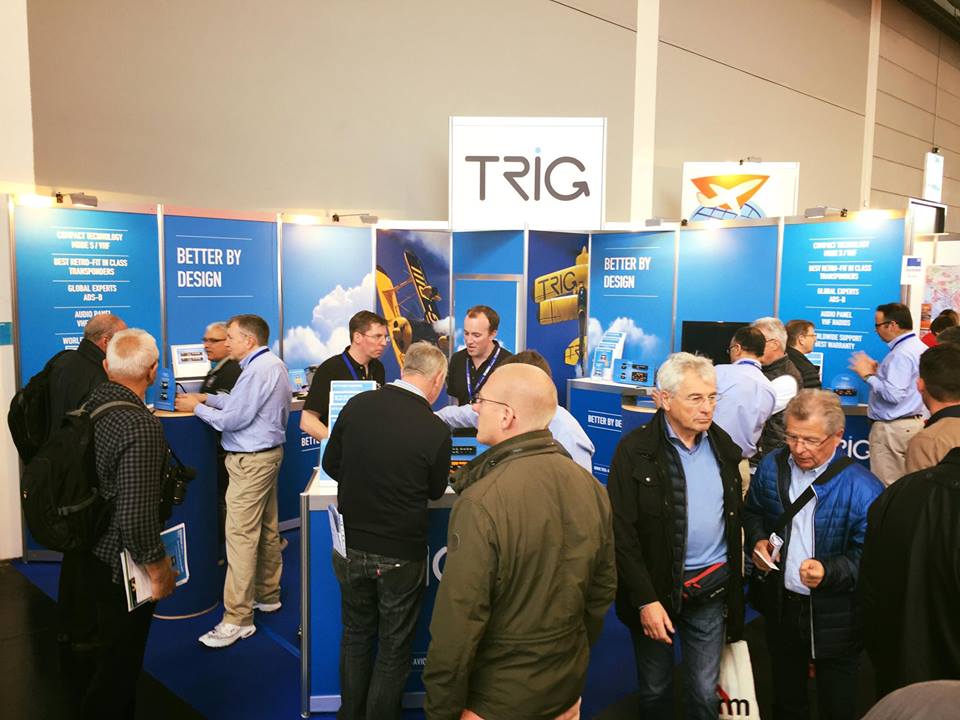 Visit the Trig team during Aero 2019 in Hall A5/501
Andy Davis said, "The TX56 Nav/Com is a slimline product that follows the design of our popular TY96 VHF radio. Using the new Nav/Com pilots will soon be able to fit a Trig stack in their aircraft. Our avionics offer the best mix of quality, features and value. First customer shipments of the Nav/Com are expected to commence this summer."
Trig is highly regarded for their innovative design, the TX56 is no exception. It comes in a slimline case that is only 33mm tall, making it easier to fit in a stack. The unit's superior display has a 'sweep feature' this simplifies the presentation of both Nav and Com data. Practical features include the nav's ability to automatically decode idents. Pilots can use the TX56 to monitor two com frequencies or two nav frequencies – this enables a fix of intersections and results in greater navigational accuracy. A built-in digital CDI saves space and expense, whilst a configurable database for frequencies and identifiers gives complete control of all your VHF and navigational references via a USB upload. The TX56 has a built in two place stereo intercom and support for stereo music. Finally, Trig's popular 'Say Again' feature is included - a single button re-plays the last received VHF communication, avoiding the need to transmit 'Say Again'.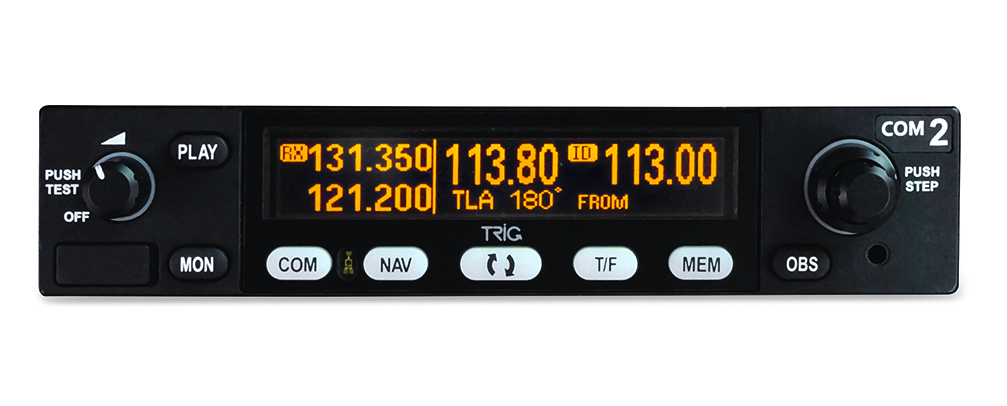 The Trig TX56
Trig's TI106 CDI makes an ideal replacement or forward fit display for Nav/Coms, including the TX56. Using solid state technology, it provides smooth and dependable cues for the pilot. By using enhanced LCD backlighting the resulting display is superior to older technology.
Trig are experts in ADS-B and the new TA50 compact GPS antenna provides light sport and glider pilots with a highly discrete solution, where cockpit space is tight. Used with a Trig transponder and TN72 GPS Position Source the new GPS antenna completes an ADS-B Out installation. The TN72 is a certified 4/04/2019
www.trig-avionics.com