Meteorological Aviation Service re-certified
German Met Service DWD
Offenbach, March, 4th, 2020 – Ensuring the meteorological safety of civil aviation is one of the legal tasks of the German Meteorological Service (Deutscher Wetterdienst – DWD). No aircraft is cleared for take-off without obtaining a meteorological briefing.
In addition to its national duties, the DWD is also engaged in the European initiative Single European Sky (SES). DWD has been certified to provide aviation-related meteorological services within the single European skies since 2007. The relevant authority, the Bundesaufsichtsamt für Flugsicherung (BAF), has now re-certified the DWD for further providing this service at the end of last year.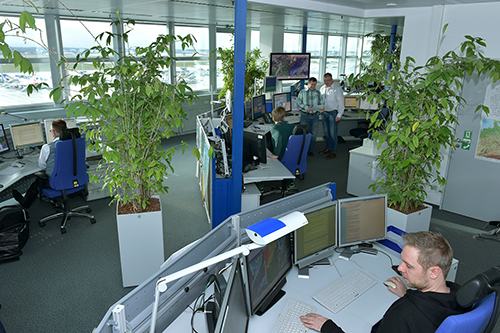 Daily operations in the DWD's meteorological center in Frankfurt, Germany.
Read the full press release
here
(in German).