Aviation History according to Chuck
A different kind of history book
Michael and Stefan Strasser, the artists behind the aviation comic "Chicken Wings" and Jim Cunningham, author, aviation historian and professor emeritus of Illinois State University wrote a different kind of history book. Together, they take a look a various big and small Moments in Aviation History.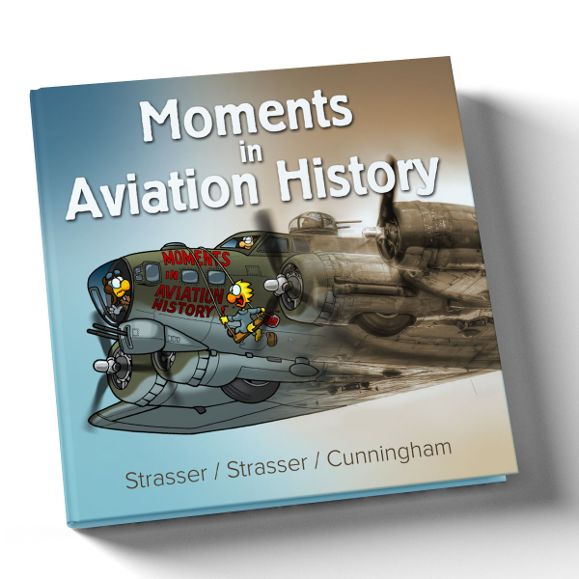 The Strasser brothers have written a different kind of history book, told from the perspective of their flying hen circus.
In their classical "Chicken Wings" style cartoons, the Strasser brothers try to answer a whole range of questions, such as: Was the first loop actually intentional or a maybe a malfunction? When was the aircraft lavatory invented? What was the real reason why the H-4 Hercules only flew for one mile? And why do you get handed wet hot towels on airline flights?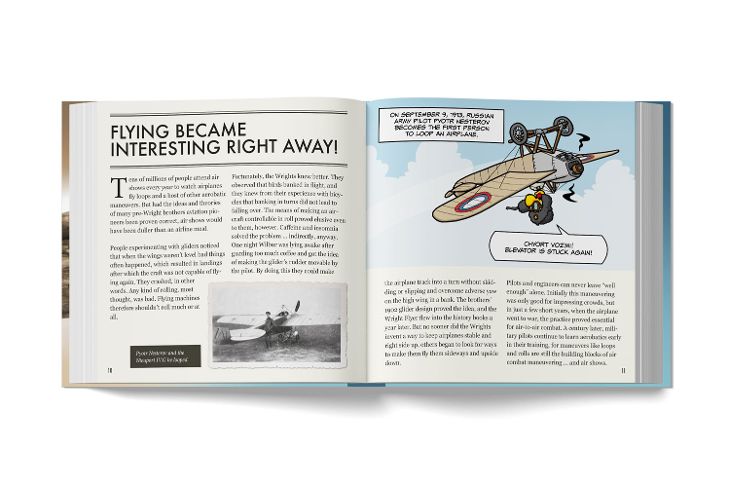 Content page of the new Chicken Wings history book – as always very funny and instructional at the same time.
Jim Cunningham then puts these cartoons in their real historical context in pointed and funny texts which also include a few more interesting historical details that he stumbled across doing his research. Because the book is structured in short chapters of two pages each, you can read it one go as well as in short installments.
Earlier this May, the Strassers also published their latest animated short film clip, an impression of the new movie trailer for "Top Gun 2 - Maverick". Take a glimpse!
The Chicken Wings Top Gun 2 trailer
The original Top Gun 2 trailer
Obtain the new book here
You cannot buy the animated movie, but the Strassers would be delighted about your support via their Patreon page. Patreon is a membership platform based in the United States that provides business tools for creators to run a subscription content service. It allows artists to receive funding directly from their fans, or patrons.
Here's where you can support the animated movie