Coming to AERO with your own aircraft
Slot bookings possible from 6 April 2023
Friedrichshafen, Germany - February 06, 2023 | Visitors to AERO 2023 will also be able to visit the leading global trade show for General Aviation using their own aircraft. Those responsible have drawn conclusions from last year's incidents and developed a new, improved security concept that speeds up procedures – especially for departures.
Many trade show visitors and exhibitors will again travel to the AERO from April 19 - 22, 2023 in Friedrichshafen by their own or chartered aircraft. At the last AERO, there were some problems with departures. Tobias Bretzel, the AERO project manager of trade show organizer fairnamic GmbH, says: "Everyone involved has learned from last year. In constructive cooperation with Friedrichshafen Airport, AOPA Germany and the authorities, we have developed a new security concept that significantly speeds up the control process for pilots and their passengers, so that they can take their return flight more quickly, but still safely."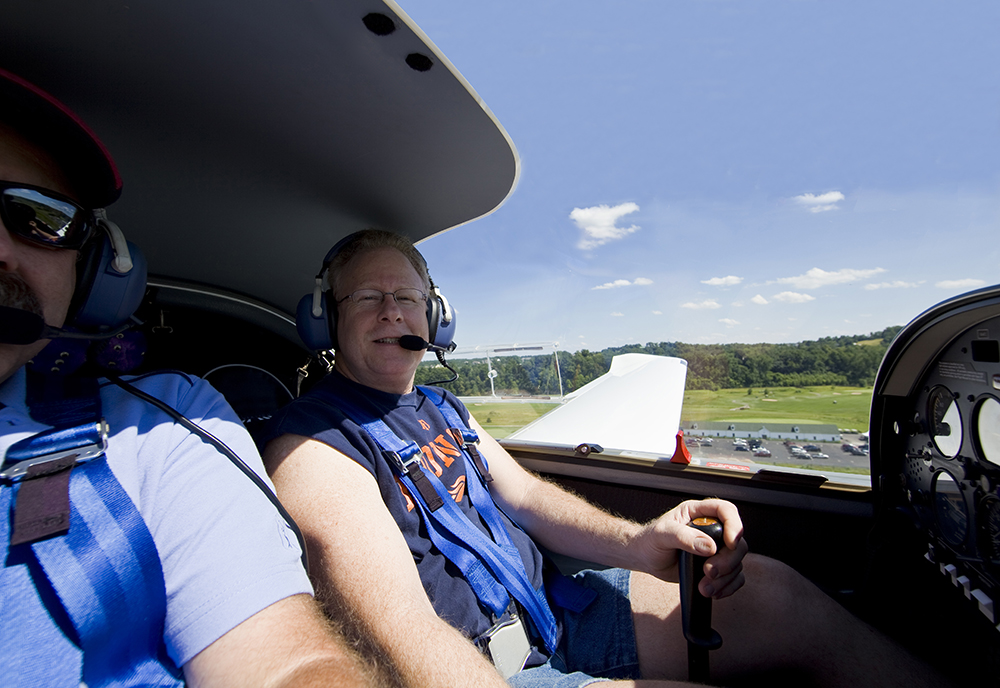 Many trade show visitors and exhibitors will again travel to the AERO from April 19 - 22, 2023 in Friedrichshafen by their own or chartered aircraft. © Foto: shutterstock, Steve Collender
Claus-Dieter Wehr, the managing director of Flughafen Friedrichshafen GmbH, says: "We are looking forward to AERO visitors arriving and departing by their own aircraft. We have based our procedures on the security concepts of the AERO before the pandemic. All parties involved are convinced that they have found procedures that allow for quick processing with the highest possible security."
From April 6, 2023 at 10:00 a.m., the online booking system developed by the innovative aviation payment provider aerops will be activated for slot allocation. There, the mandatory approach and departure slots for the trade fair period can be booked and paid for as a package in conjunction with the trade fair admission and any parking fee due. Pilots who are unable to take up their slot and return it online before departure will have their payment fully refunded, and the slot will be released again in the system for others. In the online booking system, the names of the passengers are entered at the time of booking – subsequent changes are also possible.
Before departure, pilots are asked for their license at the crew tent and it is checked. It is also checked whether passengers have been registered in advance. Passengers who are not accompanied by the pilot are denied access to the airport premises. This is to ensure that no unauthorized persons enter the airport premises and to make it easier for the authorities and the airport to track who is on the airport premises. A shuttle service is available for pilots and their passengers from the crew tent to their aircraft. These shuttle vehicles must be used for safety reasons and allow pilots and their passengers a comfortable transfer to their aircraft.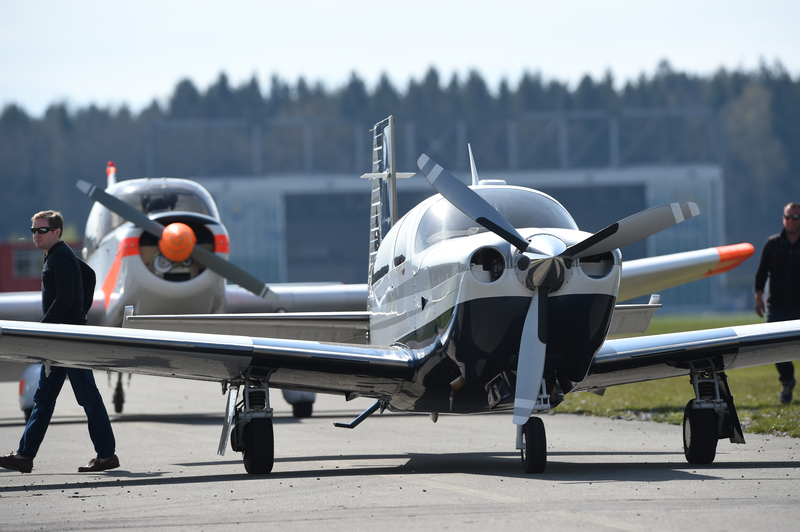 Before departure, pilots are asked for their license at the crew tent and it is checked. It is also checked whether passengers have been registered in advance. © Foto: Messe Friedrichshafen, fairnamic
A separate procedure will be offered for demo flights by AERO exhibitors with customers. Tobias Bretzel says: "I would like to thank all those involved for their willingness to revise and improve the safety concept!" In addition to Friedrichshafen Airport, AERO visitors can also fly to Markdorf, Constance, Leutkirch and Mengen airfields with their own aircraft."
Also in 2023 the Segelfliegergruppe Markdorf e.V. is pleased to provide Markdorf as a fair airfield. On the days of the fair (April 19-22, 2023), the airfield, located approximately 10 kilometers west of Friedrichshafen, will be operational from 06:00 UTC to 17:00 UTC for ultralight aircraft (3-axle piloted, trikes and gyroplanes). Typical piston powered light aircraft and motor gliders are not permitted on the site! Due to a change in the airfield approval, the approach is only possible with PPR. For this purpose, registration must be made beforehand online at
www.SFG-Markdorf.de.
On the AERO registration page, which will be available from mid-February 2023, the required data will be recorded and sent by e-mail for reconfirmation by the registrant. To avoid congestion at the airfield during peak hours, the planned landing and take-off time must be indicated. On the homepage of SFG Markdorf e.V. you will find further important information about flight operations, which may also be updated at short notice (for example information about the new airfield frequency, which is valid from 01.04.2023). The landing fee including handling, parking fees and a regular shuttle service from/to Messe Friedrichshafen is 20 Euros per aircraft. As in previous years, there will be no customs clearance and no fuel available at Markdorf airfield.
For more information, please visit
https://www.aero-expo.com
and
https://www.linkedin.com/showcase/aeroshow
About the event
AERO 2023 will take place from April 19 - 22, 2023 at the Messe Friedrichshafen exhibition center. AERO is the leading international trade show for General Aviation, Business Aviation and air sports. Aircraft on display will range from civilian drones to gliders, ultralight and LSA aircraft and gyrocopters, helicopters, touring and training aircraft with piston engines or turboprops, and business jets. New propulsion systems, electric flight, state-of-the-art avionics, services and accessories for pilots are further focal points. These topics are also reflected in the AERO Conferences, making Europe's largest General Aviation event also an important platform for knowledge exchange and continuing education. The trade show is organized by fairnamic GmbH, a joint venture of Messe Friedrichshafen and Messe Frankfurt.
About fairnamic GmbH
With the founding of fairnamic GmbH, the Frankfurt and Friedrichshafen trade fair companies have sealed a partnership with a focus on innovative mobility. Combined expertise as well as market knowledge, global positioning, brand strength and speed will strengthen the market position in the future markets of General Aviation, micromobility, e-bikes and bicycles. The AERO and EUROBIKE brands and their satellites form the focus of the joint venture. The aim is to expand and further develop the two leading trade shows.