Founded in 1968 - and still going strong in 2023
Adams Aviation
From humble beginnings, shaped from an idea in the basement of a London pub in 1968, Adams Aviation has reached its milestone 55th birthday. The company has seen plenty of change in the industry over those years and maintains its ability to weather the storms. In recent years, political changes, global recessions and pandemic, have affected everyone, but Adams Aviation adjusted its sails and, emerging stronger, continues to lead the way in European aircraft parts distribution.
Customers are now more than ever reaping the benefits of their forward-planning, and their sustained investment in greater stock levels of the parts that are always needed, especially those which have suffered long delivery times, including engine Cylinder Kits, Oil Filters, Spark Plugs, Magnetos, Tyres and Batteries, along with many Instrument and Avionic items including Antennas. Coupled with competitive pricing and improved shipping rates and options, their position to support customers is undoubtedly at its strongest in their 55-year history.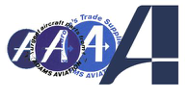 The future for Adams Aviation remains sound too. Further expansion of capabilities of their in-house Repair Centre, already covering Headset work as well as ELTs and PLBs, will be announced soon, along with new distributorships to add to all the major manufacturers they currently proudly partner with. Complement all of that with the further developments coming in their on-line presence, following the launch of their new website earlier in the year, Adams Aviation is not simply just still going in 2023, but is going from strength to strength.
Adams Aviation: Aviation in your language – for the last 55 years, and the next.