Difficulties ahead for British pilots
Brexit
The 31 December 2020 is fast approaching and with that the end of the EU/UK transition period for Brexit.
As far as we know from the 1 January 2021 the British CAA will continue to accept EASA licences, ratings and certificates for a further two years (31.12.2022). This means that CAA-issued EASA part-FCL will remain valid and as it meets the requirements of ICAO Annex I British private pilots will still be able to venture beyond the shores of the UK if they want to.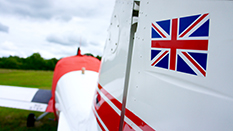 The 31 December 2020 is fast approaching and with that the end of the EU/UK transition period for Brexit. At this time, there seem to be many difficulties for British pilots ahead.
The big change is in respect of commercial licences from CPL to ATPL, as from next year they will be issued by the UK CAA, which in effect means that these licences will only apply to those individuals seeking to work for a UK AOC holder which is the law in any case. That is not to say that a UK CAA professional licence cannot be accepted elsewhere in the world, it does mean that there is no automatic acceptance by an EU State and what EU States require will depend on experience. British individuals thinking of gaining a professional licence will need to consider who they want to work for, assuming that they have the right to live and work in another EU country, as that will no longer be automatic right.
It is understood that the CAA/DfT are participating in high level discussions with EASA/EU and are discussing a BASA (Bilateral Aviation Safety Agreement) which may have several annexes, one of which is seeking to achieve mutual recognition of licences between the UK and the EU, however we are also being told that the EU is not, at this stage, willing to discuss licences. We will see how these discussions develop in the near future.
There is likely to be an impact for some schools as they decide whether to opt for an EASA approval or not. There are some unknown costs here which don't seem to be insignificant. As they will also need to continue with their CAA approvals, the schools will have two lots of approval fees to consider when looking at their business model. Instructors and examiners will also have the ability to hold dual approvals at the same time, but that too adds to their costs and as with any business all costs get passed on to the customer. This change is not likely to make the UK more competitive in the world for flight training.
So, there are some difficult decisions ahead for many, with no clear view of the future relationship between the EU/UK. This could all change by the end of the year but for now the UK Government's message is - To plan for the worst and to hope for the best.