Successful seventh edition
Electrifly-In Switzerland
Bern, 10th September 2023 - This year's Electrifly-In Switzerland, held this weekend at the Swiss Air Force base at Bern Airport, was a success. The event was dedicated to sustainable aviation. Around 1000 interested people visited the event during the two days it was held.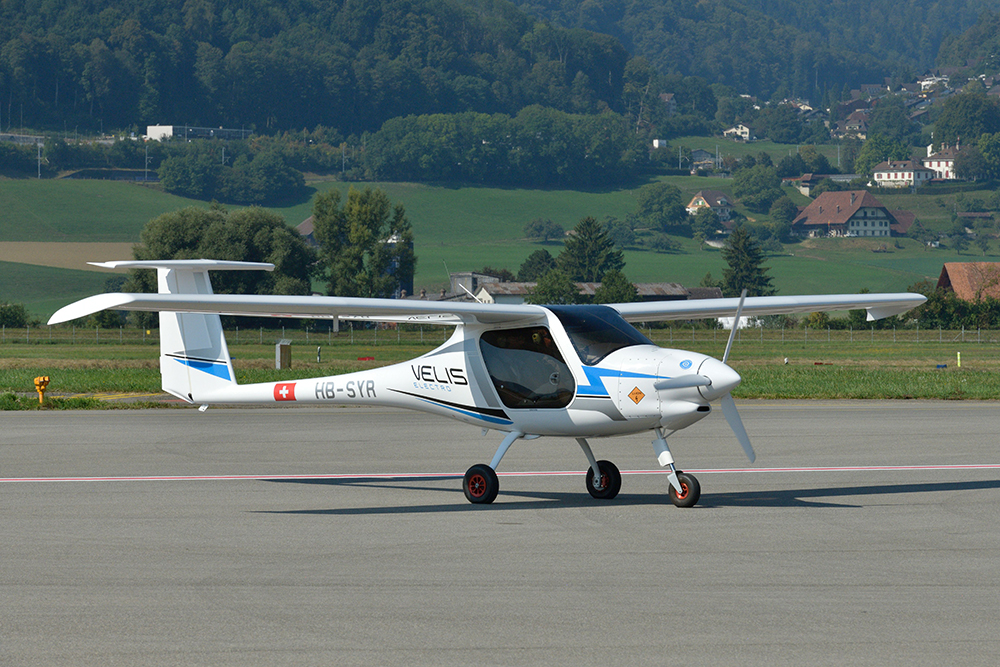 This year's Electrifly-In Switzerland at Bern Airport was a success.
"In terms of electric drives in the aviation industry, we are now where the automobile industry was ten years ago" - Markus Jegerlehner, organiser and president of the Electrifly-In Switzerland, said in the run-up to the event. This weekend has shown: The potential is there.
Opening by guests of honour


The event kicked off with speeches by high-ranking guests of honour, including Federal Councillor Guy Parmelin, Bernese Cantonal Councillor Christoph Ammann and BKW CEO Robert Itschner. In their speeches, they emphasised the outstanding importance of sustainable aviation solutions and thus set the tone for an event that points to the future of the industry - as Federal Councillor Parmelin also confirmed: "Both as a Federal Councillor and as a Swiss citizen, I am proud of our country's tireless innovative power." The heart of the Electrifly-In Switzerland, the Fly-In itself, was accompanied by a symposium that gathered top-class speakers from the aerospace industry. Representatives of the German Aerospace Centre, the winners of the Sustainable Aviation Awards 2023 Kasaero HYFLY, the electric aircraft manufacturer Pie Aeronefs, Zuri and the developers of electric propulsion systems from H55 provided insights into the future of flying.
Innovative solutions and exciting discussions


The exhibition in the hangar of the federal base offered an impressive variety of sustainable aviation projects. National and international development teams presented their innovative concepts here, such as Swiss International Air Lines and Lufthansa Aviation Training Switzerland, which showed their progress in the areas of Sustainable Fuel, AeroSHARK and pilot training. The eTalk, moderated by Alex Miescher, brought together experts from different areas of aviation to discuss the question: "How long will it be before Private Pilot Licence training can be conducted purely electrically?" The stimulating discussions provided valuable insights into the challenges and opportunities of this vision. The general public was offered e-taster flights, which were very popular due to the excellent flying weather conditions.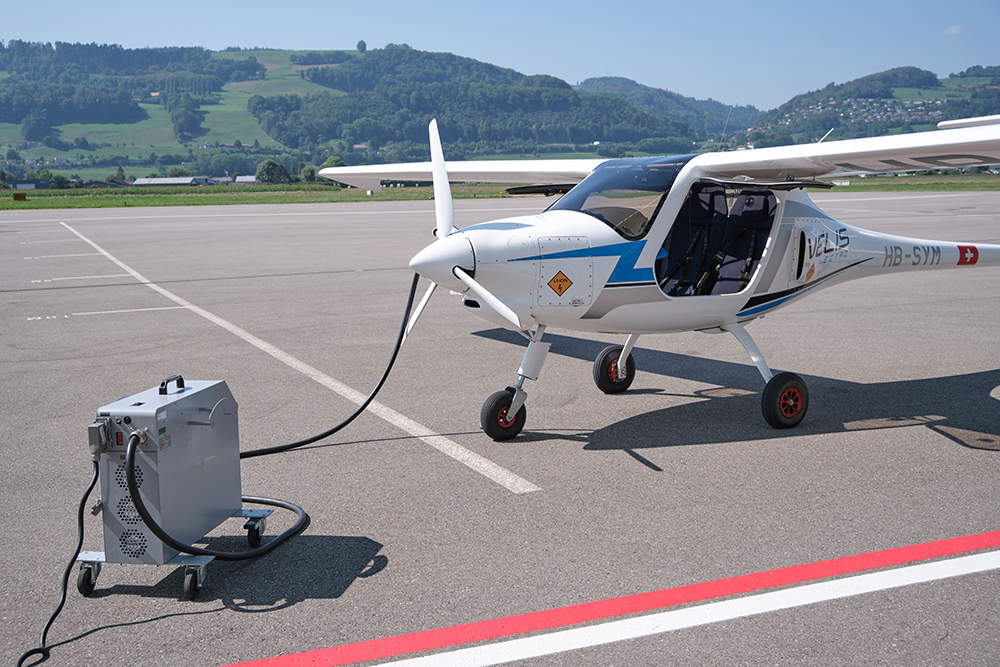 The exhibition in the hangar of the federal base offered an impressive variety of sustainable aviation projects.
Festive award ceremonyof the eTrophy


The event reached its climax with the award ceremony for the eTrophy on Sunday afternoon. The prizes were awarded to pilots who had flown the longest distance to Bern in purely electric, hybrid or glider mode. The Electrifly-In Switzerland is an integral part of the aviation calendar. The next edition will take place on 7 & 8 September 2024, again at Bern Airport.
Winner of the eTrophy

Winner of the categorie «Electric»:


1. Uwe Nortmann, Elektra Trainer, Oberpfaffenhofen – Bern 313km
2. Erik Fonseka, Pipistrel Velis, Lausanne – Bern 79,6km and
3. Marc Corpataux, Pipistrel Velis, Lausanne – Bern 79,6km
Winner of the categorie «Hybrid»:


1. Jean-Baptiste Loiselet, Project wings for the Planet Sol. Ex., Gruyères – Bern 46,3km
Winner of the categorie «Glider»:


1. Yves Gerster, JS-3, Nördlingen – Bern 313km
2. Klaus Ohlmann, Antares 20E, Serre-la-Batie – Bern 305,6km
3. Ueli Messner, Antares 20E, Hausen am Albis – Bern 85,2km
Contact:


Isabelle Schmidiger?Communication Electrifly-In Switzerland
isabelle.schmidiger@electrifly-in.ch
Mobile +41 76 375 84 12
Markus Jegerlehner?President Electrifly-In Switzerland
markus.jegerlehner@electrifly-in.ch
Mobile +41 79 272 10 75